Two men are wanted and the owner of a Terre Haute jewelry store is in custody after shots were fired on Tuesday following a robbery at Darrell's Diamonds in The Meadows shopping center, east of the city.
City police say Darrell Bemis, 72, was jailed on a preliminary charge of criminal recklessness.
In a Facebook post, the Terre Haute Police Department said its officers responded just after 2:45 p.m. to The Meadows regarding gunshots.
Officers learned that a man had entered Darrell's Diamonds in the mall and had stolen goods.
This man ran away from the store and met another man, and they started running away from The Meadows.
Bemis then gave chase and fired several shots from a handgun, police said. He was then taken into custody.
The two men who fled are thought to be adults, police noted. They had not been located Tuesday evening.
No one had reported injuries as of Tuesday evening, police said.
Anyone with information is asked to call the Terre Haute Police Department at (812) 238-1661.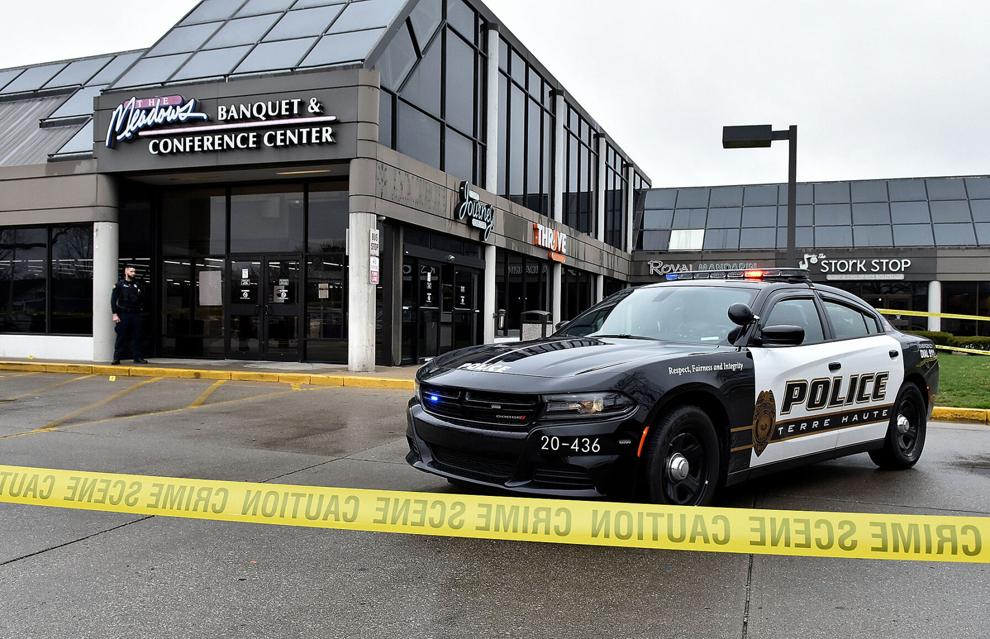 At the mall, a witness told the Tribune-Star that he saw a man in his 20s wearing a white hoodie walk out of the mall's front atrium while wearing a black jacket wrapped around a large object .
This witness, owner Joe Walton of the Just Another Kind of World kiosk at The Meadows, said he saw the store owner in the grassy area outside the atrium and then heard what sounded like a gunshot .
Walton said the suspect ran north on the main driveway and turned the corner outside the MCL cafeteria, heading east toward a parking lot.
Walton said he saw the jewelry store owner fire a handgun three more times at the fleeing suspect.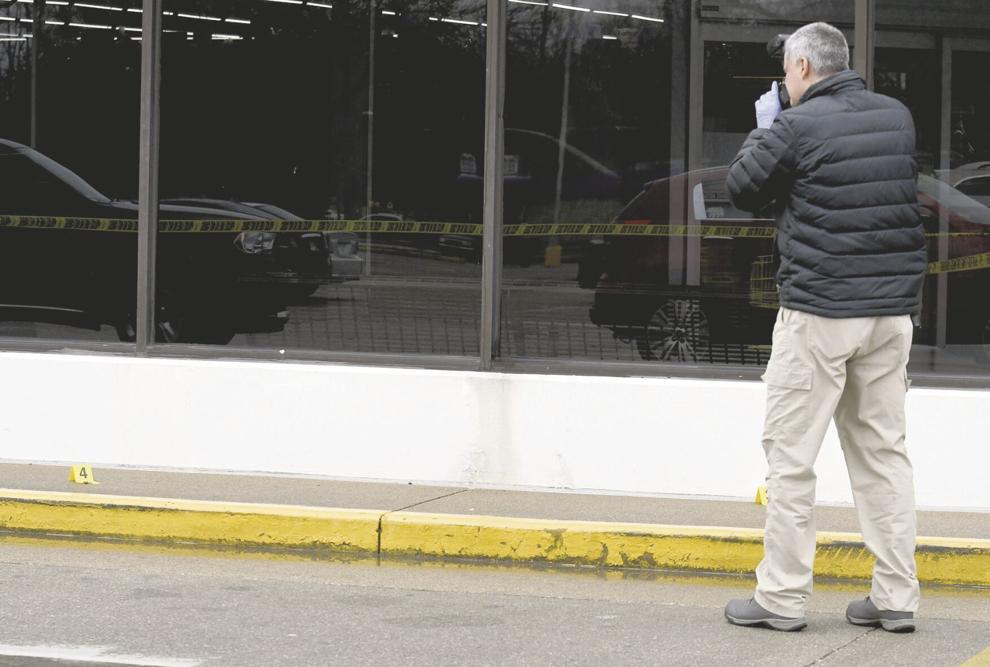 Walton said he himself chased the suspect, who threw down a display case containing gold earrings and other items. Walton said he recovered the stolen items and returned them to the jewelry store.
Several police officers arrived soon after, and later officers could be seen documenting and collecting four casings as evidence.